On Sunday the Akolouthos (secondary school age children) of the Varangian Guard walked from our church to Shrewsbury Abbey. Our church was once owned by Saint Milburga's priory in Much Wenlock and the relics of Saint Winifred were translated to Shrewsbury Abbey in 1138.
The route to Shrewsbury Abbey from our church follows the Rea Brook – it is a pleasant easy going walk with much wildlife: otters, kingfishers, herons.
Luke Thomas, one of the church youth leaders, took the opportunity of being close to the river to use it as an icon to explain the hypostatic union – the relationship between the three persons of the Trinity – creation and the crucifixion of Christ.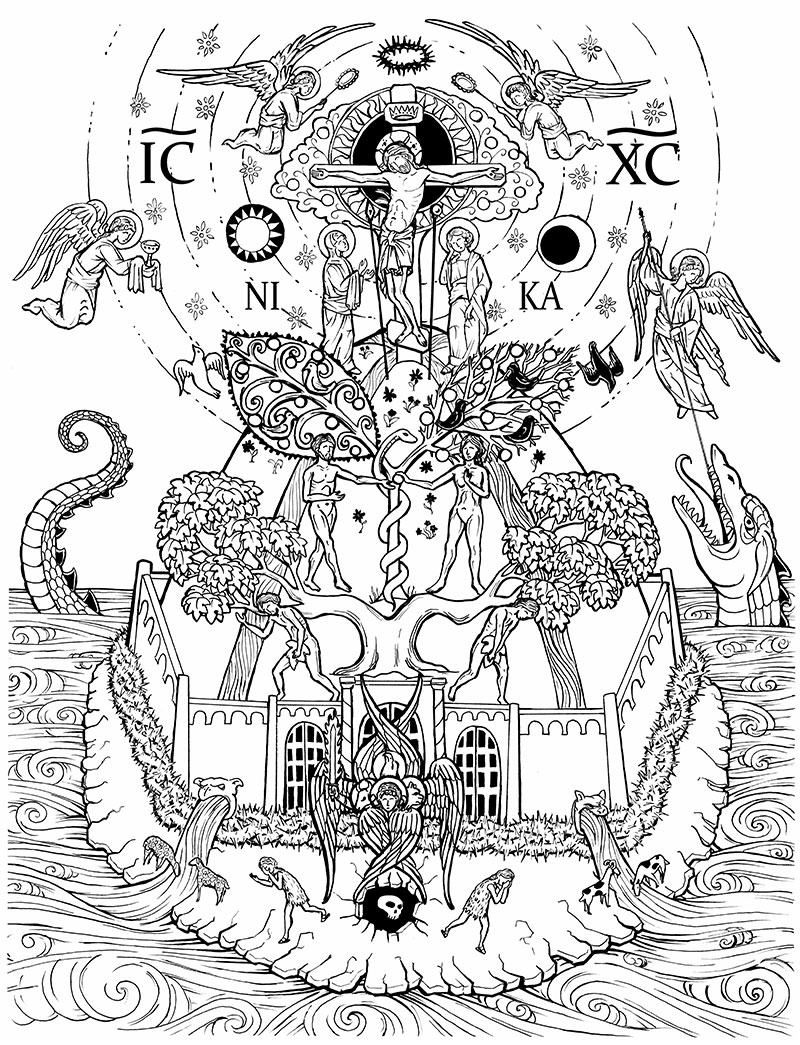 At the end of the walk the party had a picnic on the abbey lawn.