Christ is risen! He is risen indeed!
For services for 3rd Week after Pascha please follow the link to our Calendar page.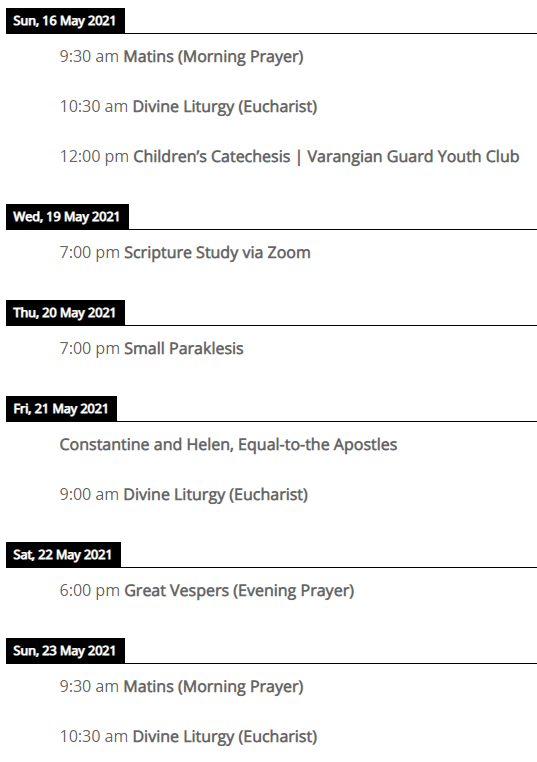 On this Sunday, 16 May, the third Sunday of Pascha, we celebrate the Feast of the Holy Myrrhbearing women; and we also commemorate Joseph of Arimathea, who was a secret disciple, and also Nikodemos, who was a disciple by night.
For the sermon and scripture readings of the day please follow the link to the Archdiocese weekly bulletin
For many homilies and other patristic resources on the Sunday of the Myrrhbearing Women including homilies by St. Cyril of Alexandria, Saint Gregory the Dialogist and St Gregory Palamas please follow this link to an excellent resource center: Mystagogy Resource Centre
Archdiocese Announcements
Archdiocese Lecture Series
Shropshire Star News Article
Our church featured in the Shropshire Star this week. With photographs and information on the new wall paintings: Shropshire Star Article
Orthodox Youth Festival
Give to Holy Fathers of Nicaea Church today
We are very grateful for the kindness of the people around the world who give to the Church of the Holy Fathers of Nicaea to keep us running on a daily basis. However, to keep us going we still rely on regular donations and that's where you can help out!